Terrace Seat
Interior Space
SHOP
OSAKA SHOP
PARKING LOT/
SLOPE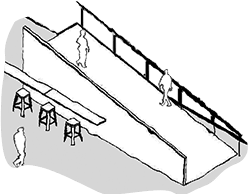 There is a slope where you can take a bicycle on the second floor inside the Osaka store.
And, please spend your cafe time with your bicycle.
When passing the slope, please pass on the left side.
RENTAL SPACE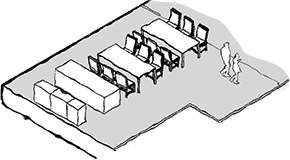 The rental space at the back of the first floor has a fridge, a kitchen and an oven.
You can use freely such as meetings and cooking classes.
Please consult with us if you wish to use the rental space.
CAFE AREA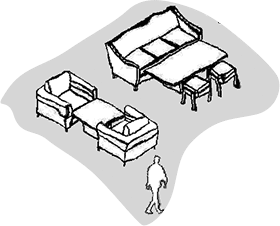 It used to be an apparel warehouse so it's open.
The wall displays bicycles, parts and tools.
The cafe area on the first floor also has large table seats and counter seats.
GOODS AREA

TERRACE

EVENT SPACE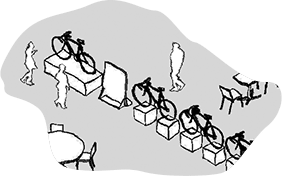 EVENT SPACE

There are 114.5 unit of land measurement in the second floor.
Up the slope, nearby event space can hold talk event and workshops.
However, anyone can usually use it as a cafe area.
PARTY AREA

Playful party area with spacious sofas and hammocks.
Please feel free to feel like a Grand Ping.
FACTORY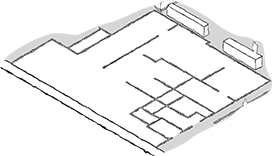 BAKING CHAMBER

The studio that bakes Baumkuchen has a glass wall and anyone can see the work.
We pursue the taste with time and effort with carefully selected materials.
COUNTER SHOWCASE


Freshly made Baumkuchen lined up.
Mini-Baum popular in cafe is one more idea.
Stuff the homemade custard cream with cream cheese in the middle.
And, bake again.
INTERIOR SPACE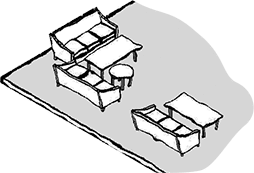 Interior space laid out so that you can know the actual feeling of use and coordination before purchasing.
Just the vintage feel of industrial design works well with Brooklyn style stores.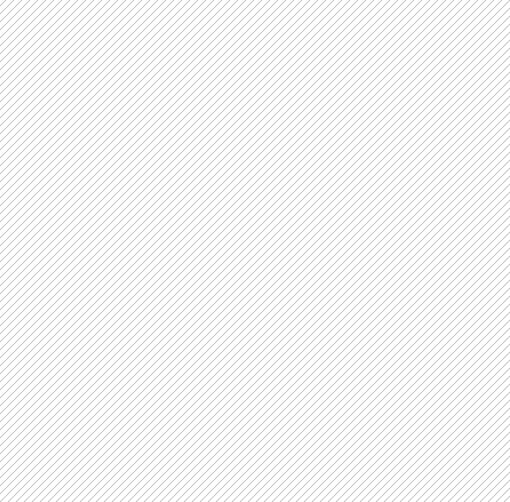 SHOP
ASHIYA SHOP
CAFE AREA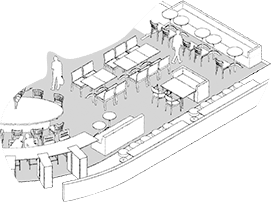 Light enters from the window facing the Ashiya River, and the shop interior is based on white.
There is a counter seat at the window, a table seat at the center and a seat for four people at the back.
MEETING PLACE

You can divide the sofa seat by the roll screen.
So, you can use it for meetings.
Please ask staff for reservation.
GOODS AREA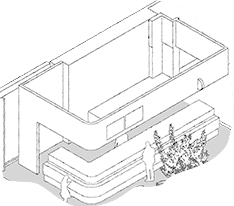 We sell coffee beans and tea of FJ original blend near the entrance in the store and mug and organic food recommended for gift.
I just want to incorporate it into my lifestyle.
TERRACE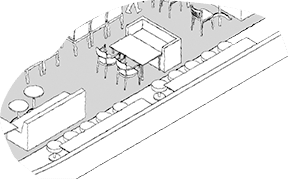 Pets are welcome to use on the terrace seating overlooking the cherry blossom trees along the Ashiya River.
In the middle of my dog walk in the morning I want to drink some morning coffee.
However, it is a space where I will stay for a long time.